Buying a house is an important financial decision. It's also an exciting time in a person's life. Many questions arise when house-hunting, but one of the most common is "what does it cost to close on a house?" These costs can vary depending on your location and your mortgage type. Here's what you need to know about the costs of buying a home.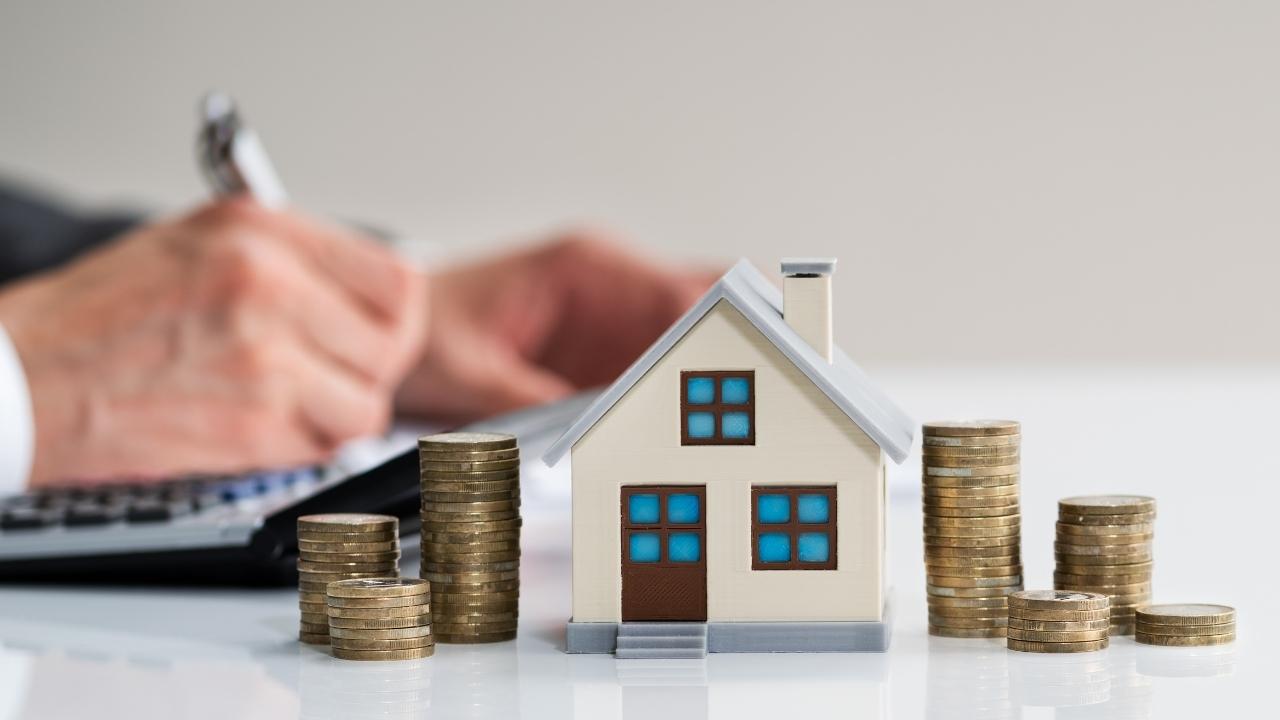 An earnest money deposit is a deposit made by a buyer to show that they are serious about purchasing a property. The deposit is typically a small percentage of the purchase price, 1-3%. It is paid to the seller, cash-out-of-pocket when you submit your offer. 
For example, if the purchase price of a home is $200,000, and the earnest money deposit is 2%, you would pay $4,000.
The earnest money deposit usually goes into escrow until closing. At this point, the earnest money deposit is applied to the buyer's down payment. If the deal falls through for any reason, the earnest money deposit is usually returned to the buyer. However, there may be circumstances where the earnest money is non-refundable.
It's essential to be aware of the earnest money deposit before making an offer on a property, as it is usually required to have your offer accepted.
The down payment is the portion of the total purchase price you are responsible for. Your mortgage loan typically covers the remaining part. 
For example, if you're buying a $200,000 house with a conventional home loan and have a 20% down payment, you would need to pay $40,000 upfront. Your mortgage would cover the remaining $160,000.
Down payments are paid in cash and usually due at closing but can sometimes be included in your home mortgage loan if the lender is willing. However, if you decide to wrap your closing costs into your home loan, you'll pay high interest on that money for the life of your loan, essentially paying thousands more dollars over time.
Some loan types, such as FHA, VA, and USDA, can lower or eliminate your down payment altogether.
When you're buying a home, a number of additional costs are charged on top of the purchase price. These are known as closing costs and can add up to several thousand dollars. They are typically paid at the time of closing, which is when the home purchase is finalized. 
Here's a short list of some potential closing costs you may have to pay; additional fees may apply.
Application fee: This is the fee charged by the lender to process your mortgage application.
Credit report fee: The lender will order a credit report to check your credit history and score.
Appraisal fee: An appraisal is ordered by the lender to make sure that the property is worth at least the purchase price.
Credit check: Many lenders will also charge a fee for running a credit check on the borrower.
Underwriting fee: The underwriter is the person who reviews your loan application and determines whether or not you are approved.
Origination fee: This is a fee charged by the lender for originating, or creating, your loan.
Home inspection: A home inspection is recommended (and sometimes required) to identify any potential problems with the property.
Lender's title insurance: This insurance protects the lender if there are any property title problems.
Owner's title insurance: This insurance protects the buyer if there are any property title problems.
Discount points: Discount points are paid upfront to lower the interest rate on your loan
There are a few ways to lower your closing costs.
One is to compare lenders to see who is offering the best deal. By getting estimates from at least three lenders, you can gauge the average costs and potentially negotiate with the lender of your choice to lower those costs.
Another is negotiating with the seller, particularly in a buyer's market. A buyer's market is when there are more homes for sale than buyers, giving buyers more negotiating power. If the seller is motivated to sell quickly, they may be willing to pay part or all of your closing costs.
If you're able to lower the home's purchase price, you may also be able to reduce the closing costs that you're responsible for.
When buying a house, in addition to your earnest money deposit, down payment, and closing costs, you'll need to plan for your moving expenses, too. 
You'll need to budget for the cost of renting a moving truck or hiring a moving company, as well as the costs of packing materials and any other incidentals associated with moving.
If you're moving a long distance, you may also need to budget for travel expenses, such as gas, food, and lodging.
The best way to save money on your moving expenses is to plan and give yourself plenty of time to compare prices and options.
Emergency Fund for Unexpected Expenses
Once you've bought your home, you'll need to create an emergency fund to cover any unexpected expenses that may come up. 
For example, if your furnace breaks in the middle of winter, you'll need to have money set aside to pay for the repairs.
If you don't have an emergency fund, you may need to put the repairs on a credit card, which can cost you more in the long run.
It's generally recommended that you have at least 3-6 months of living expenses saved in your emergency fund.
This money may seem like a lot, but preparing for anything that comes up is vital.
Purchasing a home is a big decision, and there's a lot to think about. 
From saving for a down payment and budgeting for closing costs to planning for your moving expenses and creating an emergency fund, there are many different factors to consider.
But if you research and plan ahead, you can be prepared for anything coming your way.
Talk with your professional real estate agent today about the costs of closing on a home.